San Carlos Park of Southwest Florida
The emergence of the San Carlos Park community was compelled by an extraordinary pair of brothers named Jules and Jack Freeman. Originally from New York, the Freeman Brothers were raised in the era of The Great Depression and toiled in a variety of jobs to help support their family.  Upon graduation from City College, these brothers professionally excelled in the fields of accounting and financial advising. They went on to assist Aviation Pioneer Ed Daly in the founding of World Airways, a company credited with establishing the first, coast-to-coast, non-scheduled air service in America. Jules and Jack would later go on to create American Agronomics, a corporation that helped bolster development of Southwest Florida's citrus industry. They purchased and plant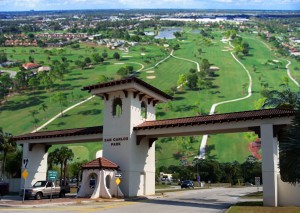 ed more than 30,000 acres of citrus, including the famed "Joshua Grove" of Arcadia. Larger than the City of Manhatten, the grove was once recognized by National Geographic Magazine as the world's largest. The brothers also helped launch California's pistachio industry in what was the state's first commercially successful cultivation of crops. They would later do the same in Israel. Yet, with respect for land development, in 1953, Jules Freeman paid $9,600 to acquire 240 acres of property. He believed the land could be used to develop affordable, single-family homes, crucial to the needs of the working-class. This not only marked the very beginning of San Carlos Park, but the earliest in a series of affordable neighborhoods the Freeman Brothers developed for working class families. While there has been much growth in-and-around this area of Southwest Florida, San Carlos Park (which now encompasses more than 2,000 acres) has remained one of the region's best resources for securing affordable, single-family homes.
San Carlos Park Features
While it often seems wide attention is lavished upon matters occurring in the larger metropolitan communities of Naples and Fort Myers, San Carlos Park does have its own allure and intriguing points of interest. One of the more fascinating is an artesian spring of hot mineral water some believe to possess powers-of-healing, especially for those afflicted with skin or arthritic conditions. Accordin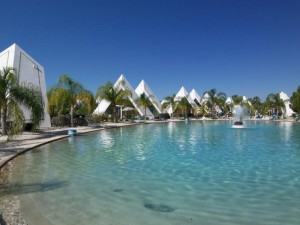 g to local accounts, the spring resulted from prospectors searching for oil back in the 1960s. After drilling down some 1,000 feet, they stumbled upon a pool of hot mineral water which today is pumped to the surface and collected in two pools located beside the Days Inn Springs Resort. Despite its pungent aroma of sulfur, people have traveled from far and wide to immerse within the warm mineral water which some claim helps detoxify the body and mitigate against psoriasis or other inflammatory disorders. These assertions are dismissed by most healthcare practitioners, but the artesian spring remains one of San Carlos Park's more interesting landmarks. In more modern times, San Carlos Park has gained notoriety among travelers for being home to an eclectic lodging venue comprised by pyramid-type chalets. Yet, while these man-man landmarks have emerged among the intriguing elements of San Carlos Park, it is the natural features in sunny weather and waterways which add to the allure.
Mullock Creek
San Carlos Park is positioned along the headwaters of Mullock Creek, a tributary of Estero Bay which leads directly to the Gulf of Mexico. "Estero" is a Spanish term for "Estuary" and as such, Estero Bay serves as a basin fed by inland streams and rivers as well as Gulf waters. Estero Bay was the first body of water to be officially designated as an Aquatic Preserve by the State of Florida, a move that enacted measures to help ensure its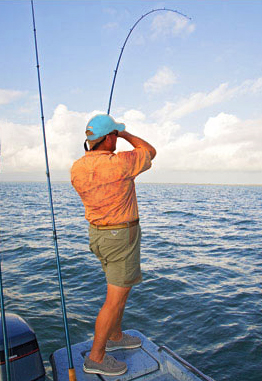 ecological quality through protection and preservation standards. With its dense system of mangroves, Estero Bay is a vital habitat to a vast variety of avian species, manatees as well as other critters, fisherman included. The waters here rival anywhere in the world for redfish and snook, but also serve as a great place for kayaking or escaping from distractions of the modern world. It is a nature setting quite like none other. The area is also an essential part of The Great Calusa Blueway, a 190 miles canoe and kayak trail that winds among the coastal waters of Southwest Florida. Mullock Creek offers convenient access to all of it. The Creek is also home to the historic Mullock Creek Marina. The marina is so nestled amidst the mangroves and back waters that most might be unaware of its existence if not for the experiences shared by local fisherman. Mullock Creek Marina has nearly two dozen wet slips and more than 50 dry slips. Visitors can rent small boats from here or enjoy a cold beverage at the Creek Shack. For those who enjoy fishing and boating, life in Southwest Florida never disappoints. San Carlos Park is minutes from a range of fishing, beaching and boating destinations, but Mollock Creek remains a near legendary location in the immediate vicinity.
Sportingly Spectacular
With its per capita composite of public and private holes, Southwest Florida has been celebrated as "The Golf Capital of the World." San Carlos Park Preserve is among the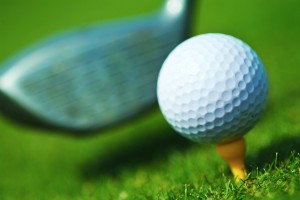 epicenter of golfing activities. In fact, San Carlos Park is home to one of the most senior of golf clubs established in the region. Developed in 1971, the San Carlos Golf Club was designed by John E. O'Connor, the same architect behind the West End Golf Course in Gainesville (touted as the largest "lighted" course in the world). The San Carlos Park Golf Course features 18-holes and 6,465 yards of action from the longest tees, for a par of 71.  The course has long been popular with area golfers and in 1981, a number banded together to purchase the property. Today, as a semi-private club, memberships are available. Of course, this is just one of numerous courses in Southwest Florida. Only minutes from San Carlos Park Preserve, the range of options include: Old Corkscrew, the region's only stand-alone Jack Nicklaus Signature Course; Wildcat Run, an Arnold Palmer-designed course recognized among the best in the Southeastern United States; and Raptor Bay, the Ray Floyd-designed course near the Coconut Point Hyatt Resort. These and other of the finest fairways that can be found this side of heaven await moments from San Carlos Park.

And though golf may be seen as the most significant sport in Southwest Florda, don't presume it is the only game in town. Baseball fans know our region serves as the official home-away-from homes for the Boston Red Sox and the Minnesota Twins. Nearby JetBlue Stadium and Hammond Stadium host Spring Training action, as well as seasonal games with regional teams like the Florida Miracle. For fans of Hockey, nearby Germain Stadium hosts action with the Florida Everblades. This is also the home of the Florida Tarpons, a national championship winning team in the sport of arena football. San Carlos Park is also only minutes from Alico Arena at Florida Gulf Coast University. FGCU has an athletics department that has nurtured some of the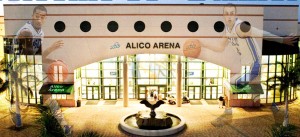 nation's top talent in soccer, softball, swimming & diving, volleyball, baseball and basketball. FGCU has become one of the most dynamic institutions among the Atlantic Sun Conference, capturing numerous conference victories in a variety of sports. FGCU made NCAA Championship Basketball history by having the first 15th Seed team to advance to The Sweet 16. The volleyball program has produced stars like Brooke Sweat, an Olympic contender in Beach Volleyball recognized as one of the best defensive players in the world. The Wrestling Team and hockey team are distinguished with division championship victories, and the list goes one. No matter your preference in sport or recreational pursuit, the options abound. What's more, there's an unceasing array of tennis, softball and swimming tournaments as well as marathons and friendly competitions in bowling or bocce ball. When it comes to competitive action and fun-things-to-do, San Carlos Park is positioned near it all.
Shopping, Dining & Entertainment
For shopping, dining and entertainment opportunities, San Carlos Park is located only moments from some of the best options in the region. Venues include the Gulf Coast Town Center which has more than 100 choices in big box retail operations, restaurants and specialty service stores. There's also nearby Coconut Point Mall and Miromar Outlets which collectively offer several hundred other choices in sophisticated fashion boutiques, fine dining and more. These venues also serve as an excellent source of cinematic entertainment, art fairs, craft fairs and variety of other community events. Whether it is for a day of shopping or a night out on-the-town, San Carlos Park is moments from many of the places most people prefer to go.
San Carlos Park is also conveniently close to major performance centers such as the Barbara B. Mann Performing Arts Hall. In addition to serving as a home to Southwest Florida Symphony Orchestra, the B.B. Mann routinely hosts concerts by comedians and legendary recording artists. It also stages lavish productions by some of the top touring acts in the country. Concerts and other cultural events are also conducted at nearby Germain Arena, from shows on-ice and circus acts to rodeos, monster truck shows and more; there's much in the way of entertainment appreciably close to San Carlos Park.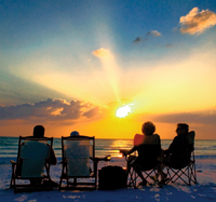 In terms of the best shows in Southwest Florida, the sunsets never cease to captivate audiences. San Carlos Park is appreciably close to some of the greatest shorelines for enjoy a solar spectacle like none other. Enclaves along nearby Sanibel Island, Fort Myers Beach or Bonita Beach come with an opportunity to collect shells, observe dolphin at play and simply get-away from some of the man-made distractions of the world. San Carlos Park is beautifully positioned among all that awaits in Southwest Florida, yet the homes here typically sell for less than what you'd conventionally encounter in larger communities of Lee or Collier County. For home buyers, San Carlos Park provides the opportunity to score great deals on resales as well as NEW construction. To learn more about homes for sale in San Carlos Park, please don't hesitate to contact our team by
CLICKING HERE
Current Homes for Sale in San Carlos
Courtesy of 4 Seasons Realty LLC

Courtesy of Premiere Plus Realty Company

Courtesy of MVP Realty Associates LLC

Courtesy of MVP Realty Associates LLC

Courtesy of Weekly Realty Group, LLC

Courtesy of Northstar Realty Group

Courtesy of Jones & Co Realty

Courtesy of Coldwell Banker Preferred Prop

Courtesy of Realty Executives of SWFL

Courtesy of Cornerstone Coastal Properties

Courtesy of Jones & Co Realty