Northeast San Carlos Park
Posted: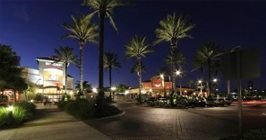 San Carlos Park is a large area within beautiful Fort Myers, Florida. This subsection of the area has an abundance of single family and villa style homes. In its central location, San Carlos Park is a great place for people who are looking for the perfect location, price range and style of living in Southwest Florida. Since San Carlos Park can be a wide are to cover, we have divided it up into smaller territories for searching ease.
The northeast portion of San Carlos Park is located between Alico Road and Winged Foot Drive. This smaller area of San Carlos is developed out of many single family homes on various winding streets. These homes offer a superb location to the Fort Myers area, which has plenty of shopping malls, public schools, beaches and much more. For those looking for a close by elementary school, San Carlos Park Elementary is located right off of Winged Foot Drive and Lee Road. Additionally, Three Oaks Middle School and Estero High School are located within ten minutes from the area.
This section of the San Carlos Park area is a perfect location for those who are looking to enjoy the Southwest Florida lifestyle without the confines of a housing association fees and a gated community. Down off of Alico Road is the Gulf Coast Town Center where people of all ages can enjoy a night out to dinner, a movie and even shopping. The Southwest Florida International Airport is right down the road off of Treeline Avenue for people who travel often.
In all, the northeast section of San Carlos Park is a great area for potential homeowners who are looking for a balance of affordable housing without giving up quality. Call The Domain Group at Domain Realty today to receive more information about available homes in the area.
Courtesy of Xclusive Homes LLC

Courtesy of Firstkey Homes LLC

Courtesy of Elite Florida Realty Inc

Courtesy of Keller Williams Realty Fort My

Courtesy of Sky Coastal Realty LLC

Courtesy of Power Brokers Real Estate, Inc

Courtesy of Rising Realty of South FL LLC

Courtesy of Coldwell Banker Realty

Courtesy of Downing Frye Realty Inc.