South San Carlos Park
Posted: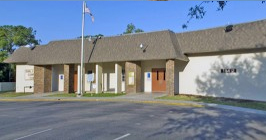 Sunny Southwest Florida has everything to offer those who are searching to relocate in the area. Located between Fort Myers and Estero, San Carlos Park is a smaller subset of Fort Myers. This area is great for potential homeowners in all stages of life. With its central location, residents in the San Carlos Park area can easily access the surrounding attractions.
Although San Carlos Park is a smaller area with Fort Myers, it is still a fairly large are with many homes to choose from. Therefore, we have divided San Carlos Park into sections to make searching for a home easier.
The south portion of San Carlos Park contains Sanibel Boulevard and San Carlos Boulevard, two of the main roads in the area. Located off of these two roads are plenty of residential streets where kids are safe to play. This area has, by far, the highest concentration of houses in San Carlos Park. However, the south portion of San Carlos is the easiest to maneuver, as the two main roads, Sanibel Boulevard and San Carlos Boulevard, are centrally located.
This portion of San Carlos has a large amount of single-family homes within the area. Many families choose to live in this section of the area, as two community centers and various public schools are located just ten minutes away.
Karl Drews Community Center is a place that most kids who grow up in San Carlos Park are very fond of. It has after school programs, basketball courts, an inline skating rink and a community pool. Down the road, the Three Oaks Community Center has playgrounds, walking trails, baseball courts, handball courts and much more.
For the more mature group, the Gulf Coast Town Center is only ten minutes away down Alico Road. There, one can enjoy a nice dinner, movie and shopping all in one trip.
San Carlos Park is a great place for affordable living without having to sacrifice quality. Find out more today!
Courtesy of 4 Seasons Realty LLC

Courtesy of Premiere Plus Realty Company

Courtesy of Weekly Realty Group, LLC

Courtesy of Jones & Co Realty

Courtesy of MVP Realty Associates LLC

Courtesy of Home Sold Realty LLC

Courtesy of Safe Harbour Realty Inc

Courtesy of AP Global Realty, LLC

Courtesy of Realty One Group Connections

Courtesy of Cornerstone Coastal Properties

Courtesy of Starlink Realty, Inc

Courtesy of Coldwell Banker Realty