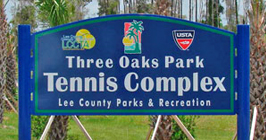 Come enjoy the tranquility of the beach and the urban feel of a growing city in Three Oaks. Three Oaks is an area within Southwest Florida, particularly Fort Myers. This beautiful area of the city is dotted with neighborhoods, schools and all kinds of different activities.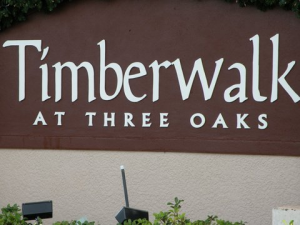 Three Oaks is a small, but long area that is bordered by Estero, San Carlos Park and Fort Myers. The heart of the area holds it's main road, Three Oaks Parkway, which leads anyone to anything within 20 minutes at most.
This quaint area of Lee County is one of the most picturesque of them all. Handfuls of neighborhoods are located along Three Oaks Parkway and the different side streets branching off from it. These neighborhoods are home to all different residents with a wide range of living styles. From single-family homes to college dorms, Three Oaks has something for everyone stage of life.
For those with kids, Three Oaks is a marvelous place to call home. An elementary, middle and high school are located within 10 minutes of the area. Additionally, there are plenty of places for kids to go afterschool, like Three Oaks Park, the Estero Recreation Center and even Karl Drew's Community Center.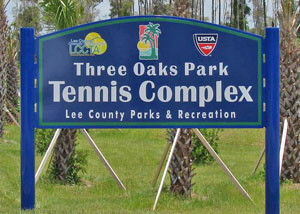 For college kids, the local university, Florida Gulf Coast University, is only 10 minutes away. There are plenty of student living options in the area to choose from for all of your residential needs. Additionally, there are great places to go shopping, go out for a night on the town or even just relax at the beach.
No matter what your living situation is, Three Oaks has the right fit for you. This exceptional area is perfect for just about anyone. Close to both Interstate 75 and US 41, Three Oaks is a wonderfully central location with the ability to create memories for a lifetime.
Take the time today to call The Domain Realty Group at Domain Frye Realty to get more information about available housing options.
Courtesy of 4 Seasons Realty LLC

Courtesy of Premiere Plus Realty Company

Courtesy of MVP Realty Associates LLC

Courtesy of MVP Realty Associates LLC

Courtesy of Weekly Realty Group, LLC

Courtesy of Northstar Realty Group

Courtesy of Jones & Co Realty

Courtesy of Coldwell Banker Preferred Prop

Courtesy of Realty Executives of SWFL

Courtesy of Cornerstone Coastal Properties

Courtesy of Jones & Co Realty